The latest news about Woodside Homes is all right here. This is the place to find up-to-date information on what we're doing, what we're planning, and where we're going.
6/30/2020 -
[Read More]
---
05/05/2020 -
[Read More]
---
03/09/2020 -
[Read More]
---
04/01/2020 -
[Read More]
---
03/27/2020 -
[Read More]
---
03/21/2020 -
[Read More]
---
02/25/2020 -
[Read More]
---
11/2/2018 -
[Read More]
---
1/25/2018 -
[Read More]
---
2017/05/09 -
[Read More]
---
2017/15/05 -
Woodside Homes CEO Joel Shine remarks on finding solutions for the contraction in US home construction productivity. Note: this link requires a WSJ.com subscription to access the full article.
[Read More]
---
2017/02/22 -
[Read More]
---
2016/11/28 -
Woodside Homes, has re-established itself as one of the top 10 private homebuilders in the US. In the past 12 months, they have built and closed over 1,800 homes, with a 30% growth rate
[Read More]
---
03/12/2016 -
[Read More]
---
03/14/2016 -
[Read More]
---
03/15/2016 -
[Read More]
---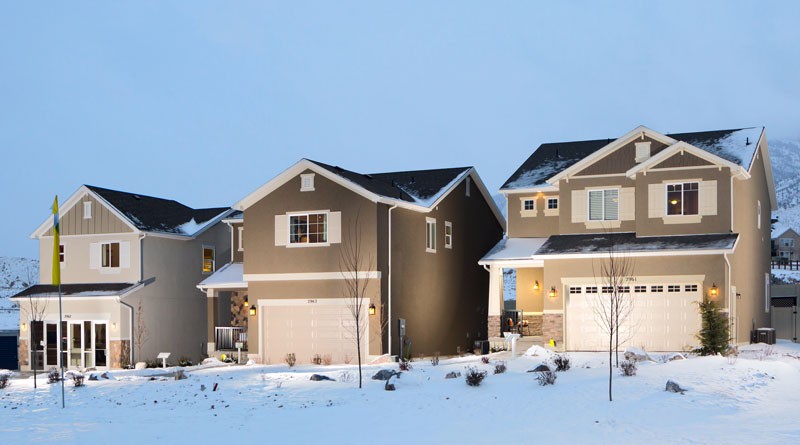 02/24/2016 -
Woodside Homes builds Cottages at Fox Hollow oriented around breathtaking views of Utah Lake and the surrounding mountains in Saratoga Springs, Utah
[Read More]
---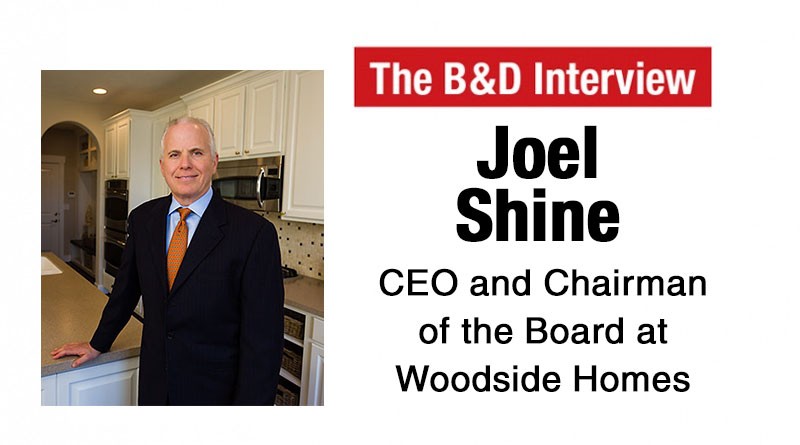 02/24/2016 -
B&D interview with Woodside Homes CEO and chairman of the board.
[Read More]
---
02/14/2016 -
Woodside Homes announced the opening of its "Inspiration Gallery," a one of a kind home-customization experience for buyers as part of the company's esteemed "Better by Design" program.
[Read More]
---
09/23/2015 -
A total of 334 homes have been constructed to date in River Islands – the master-planned community that also added its second school campus recently. Woodside Homes will also be completing the last of the infill lots in Mossdale Landing.
[Read More]
---
08/04/2015 -
A new Phoenix community caters to the underserved first-time buyer niche with single-family homes starting in the low $140s and no-money-down financing options.
[Read More]
---
09/12/2015 -
Some of the Las Vegas Valley's newest homes are on display at Town Square Las Vegas through Sunday. Maybe you're in the market for a bungalow with herringboned wood floors on the covered front porch. Perhaps you'd prefer a contemporary design with a slanted roof, copper flashing and a pool. Or if energy efficiency's your thing, check out the place with the solar-powered LED lights.
[Read More]
---
09/02/2015 -
Woodside Homes announced today the grand opening of its newest community, East Creek Ranch, located amongst the breathtaking mountain vistas of Park City, Utah. The community made its debut along with the "Park City Area Showcase of Homes," which included one of the East Creek Ranch models on its lineup of 18 homes on display this year.
[Read More]
---
08/26/2015 -
In no other area is economic revival more prevalent than in the northwest edge of the valley. With construction crews working around the clock, Skye Canyon, at U.S. Highway 95 and Horse Drive, hosted its first-look model home preview for Pulte Homes and Woodside Homes Aug. 1.
[Read More]
---
04/30/2015 -
The Southeast Valley of the Phoenix metropolitan area is growing rapidly, and Mesa, Ariz. is expanding in every way possible. Arizona, and especially the Southeast Valley, has become a hot spot for community development as more businesses move their headquarters to Mesa.
[Read More]
---
12/22/2014 -
Cadence, a 2,200-acre planned community located in the heart of Henderson, is officially open for business and recently celebrated with a "lights on" event. The ceremonial "flick of the switch" took place at Cadence's new Home Finding Center, which is now open to the public from 11 a.m. to 4:30 p.m. on weekdays and 10 a.m. to 4:30 p.m. on weekends.
[Read More]
---
12/12/2014 -
In 2002, Money magazine ranked Las Vegas as one of America's top ten cities to live, citing Summerlin as the valley's "chief community." Today, 12 years later, Summerlin has once again received a shout out from Money in its annual Best Places to Live in America issue. Las Vegas is included on its 2014 list of big cities offering value, and Summerlin is both cited and pictured for its 150 miles of trails and vast array of lifestyle amenities including tennis courts, golf courses, playgrounds and adjacency to outdoor activities at nearby Red Rock Canyon.
[Read More]
---
12/11/2014 -
[Read More]
---
10/08/2014 -
A large homebuilder active north and south of Kern County has moved into the Bakersfield market with its purchase of nearly 400 unfinished lots it plans to turn into homes for first-time and "move-up" buyers starting next year. Salt Lake City-based Woodside Homes unveiled plans this week for two new communities in southwest Bakersfield and one in the city's northwest. The homes would range from 1,800 to 3,500 square feet and sell for between $260,000 and $410,000.
[Read More]
---
10/07/2014 -
One of the largest homebuilders in the western U.S., Woodside Homes, closed its 40,000th home sale. Woodside Homes is hosting a celebratory event at Woodside's new home community, Seville at Andorra, which is located in Summerlin, a popular master-planned community in Las Vegas, Nevada.
[Read More]
---
10/04/2014 -
Cielo by Woodside Homes features three unique communities under one name. Located near the highly rated, private Bishop Gorman High School and just minutes from downtown Summerlin, Cielo de Estrellas and Cielo de Oro are offering seven floor plans with models now open.
[Read More]
---
09/19/2014 -
Belmonte by Woodside Homes, a new upscale neighborhood in Summerlin's Paseos village, offers three floor plans ideal for extended families and live-in caretakers or homeowners who love to entertain.
[Read More]
---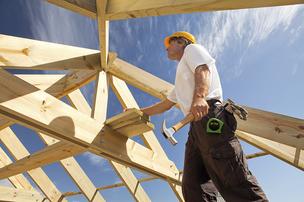 07/30/2014 -
Another builder is bringing a housing project to Folsom with a slightly different feel, on prominent lots formerly owned by Lewis Group of Companies. Within the next few weeks...Woodside Homes will begin work on Island at Parkshore project on Parkshore Drive, said Brian Cutting, Woodside's director of land acquisition.
[Read More]
---
07/03/2014 -
Woodside Homes, a North Salt Lake City, Utah-based homebuilder with a presence in Inland Southern California, has purchased 291 lots in two master-planned communities in California from the Lewis Group of Companies, the companies announced.
[Read More]
---
07/29/2014 -
With the plan to target new opportunities along the Highway 50 corridor, Woodside Homes will begin construction on a new housing project in Folsom in the vacant lot near Parkshore Drive and Folsom Boulevard.
[Read More]
---